Hold Your Spot
#WLPC 2018
BIRMINGHAM ENGLAND
Bootcamp: Monday, July 2 - Wednesday, July 4
Main Conference: Thursday, July 5th - Friday, July 6
Hold Your Spot
Don't Miss #WLPC Birmingham
Since beginning my career as a Wireless LAN Professional, I've wanted to create a gathering of people who love Wi-Fi where we could get together and "talk tech". I wanted a conference FOR wireless LAN professionals BY wireless LAN Professionals. I basically created the #WLPC as a way to hang out with my peers so we could "talk shop" without the need for hype or pressure from salespeople. This is a "vendor neutral" conference that is focused on sharing knowledge, resources, and building relationships. While those other conferences are a lot of fun and have their place, I wanted something a little different. We refer to this conference around here and on twitter as #WLPC, and it has grown from two events a year (one in Europe and one in the US) to 5 conferences across the globe: US, Latin America, Europe, Australia, and Asia… (maybe more to come??) These events bring together hundreds of the best minds in WLAN. Whether you were just "nominated" as the Wi-Fi guy in your company or you run a multi-million dollar vendor business you are welcome to join us. We come together for a few days of "going deep" on all things Wi-Fi. Keep reading below for all the details for #WLPC Phoenix Hope you can join us.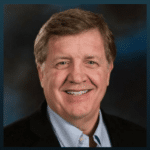 Keith Parsons Managing Director Wireless LAN Professionals, Inc.
---
Need Help Getting Approval?
You know the benefits you will get the #WLPC, but does your supervisor? We have created a template letter that you can download and personalize to use when asking for approval. Feel free to adjust and personalize for your situation.
---
---
Enhance Your Experience with Boot Camp
Over the past couple of conferences we've seen a marked increase in the number of attendees who choose to come a few days early and take part in a boot camp training session. It first started with a single CWSP course taught in Berlin years ago. Last year we had over 25% of attendees come to CWNP boot camps. We added and ECSE and a single Cisco course last year.
Based on your feedback, we've now opened up the boot camp sessions to include other courses people might want to attend.
---
List of Boot Camp Courses to Choose from:
You will only be able to attend ONE of these Boot Camps and space is limited, so please be sure to register right away to secure your spot.
---
Python for WLAN Pros
Instructor: Ryan Adzima Includes: TBA
Additional Details:
In this course, we will go through the process of building a Python environment on the end users laptop which will be used throughout the rest of the course and beyond. Then there will be an introduction to the Python language, with programming challenges to demonstrate these concepts. Followed by real networking examples using Python to collect data from Networks for planning, deploying and troubleshooting of networks. We will be leveraging SSH libraries and REST APIs to interact with wireless systems.
---
Advanced ECSE
Instructor: Blake Krone Includes: Sidekick Labs, Customized Workflow Optimization (Your letterhead), Customized Report Template (Your letterhead), ESS Scripts, GPS adapter, Laser Rangefinder, and a set of WLPC Gear (Survey Tray, USB Case, Sidekick MOLLE Plate)
Additional Details:
Building upon your knowledge gained during the ECSE in this bootcamp we will go deeper on areas not covered in the base ECSE and introduce you to the Ekahau Sidekick. Students will get hands on time with the new Ekahau Sidekick to understand new survey methodologies and how to get the most out of the Sidekick. We'll run through some advanced troubleshooting labs with the Sidekick as well to see the improvements in the RTFM. We hopefully will have an awesome surprise lab activity as well using the Sidekick! Given that the class is in sunny beautiful Phoenix we'll also be doing a GPS based survey for the first time in any ECSE class looking at how you leverage GPS to increase efficiencies of large outdoor areas. Once you have all this data in Ekahau you need to get it out of the program and into your customers or managements hands so we will develop custom report templates for each of your organizations. We'll take a look at all the various report templates tags available to you from Ekahau and how to use them in a report template to build an amazing report in no time. Finally we'll take a look at how you can work with scripting and the Ekahau project files to do things that you can't in the UI but you need to for efficiencies and fixing things in the file like AP Names, BSSID collapsing, and more.
How about one more thing? One area that we've worked with people before on is developing standard operating procedures for organizations, as we work through all of these labs and again reflecting back on the knowledge gained from the base ECSE course we'll develop an SOP that makes sense for your organization leveraging workflow optimizations. The optimizations we'll look at are best practices for file management, team management and collaboration on projects, and data retention.
---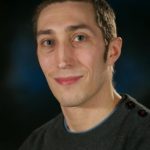 CWNP – CWAP – Certified Wireless Analysis Professional
Instructor: Peter Mackenzie Includes: Study Guide, Practice Test, Exam Voucher Additional Details: The main subject areas covered by CWAP – 802.11 Physical (PHY) Layer Frame Formats and Technologies – 802.11 MAC Layer Frame Formats and Technologies – 802.11 Operation and Frame Exchanges – Spectrum Analysis and Troubleshooting – Protocol Analysis and Troubleshooting
---
We're Taking A Deep Dive…
And you're getting some gear and some hands-on training in the process.
We'd like to announce this year's 'Deep Dive' sessions. These will be two 90-minute sessions – the first to do whatever prepatory work and laying foundational information and then the next day followed up with more hands-on work for getting deep into the subject.  
Each of these has a 'kit' of gear that is included for each attendee.
Yes – you are going to have to choose only ONE of these options. No mixing and matching of sessions – these are designed specifically to have the same attendees in both the first and second sessions and you'll only receive a single Kit in your attendee bag. This decision will need to be made at the time of registration to give us time to source and prepare all the kits. During registration, these Deep Dive sessions will be filled according to first come, first served. When you register, you might not be able to get your first choice. So register early to get the session that is top on your list.
---
Find the deep dive session you want to attend
Wireshark & WLAN Troubleshooting
Includes: Bootable USB & video training
Additional Details:
Take an in-depth look at how to make the most of this tool. Wireshark is the world's foremost and widely-used network protocol analyzer. It lets you see what's happening on your network at a microscopic level and is the de facto (and often de jure) standard across many commercial and non-profit enterprises, government agencies, and educational institutions. Wireshark development thrives thanks to the volunteer contributions of networking experts around the globe and is the continuation of a project started by Gerald Combs in 1998.

---

WLAN Penetration Testing Basics
Includes: Hak5 - Tactical Tetra Pineapple
Additional Details:
Wireless penetration testing can be a murky, confusing topic. If you've never done it, pen testing might feel like a dark art cloaked in mystery. In this deep-dive session, we'll look at one of the most popular WLAN pen testing tools on the market- the Pineapple, by Hak 5. From device setup to using a wide range of the Pineapple's capabilities, this session will introduce you to the world of wireless penetration testing while exposing the weaknesses of 802.11 that make exploitation possible. When we're done, you won't necessarily be a security expert, but you'll certainly gain an appreciation for just how easy it is to disrupt, pry into, or manipulate a given Wi-Fi environment.

---

Using SDR for 802.11 & DFS Trip
Includes: HackRF & bootable USB drive
Additional Details:
In this session, we will explore the use of SDR as a tool for WLAN Professionals. After an introduction to SDR, we will immediately get our hands dirty and build a spectrum analyzer with GNU Radio, a software framework for real-time signal processing. But we won't stop at visualizing the spectrum. Using the GNU Radio WLAN implementation, we will decode the signal and have an in-depth look at the internals of the receiver. (We will use a narrow band 5MHz configuration to make sure that also less powerful laptops can process the signal in real-time.) Finally, we use our SDR's ability to send and receive arbitrary signals to emulate radar signals and validate DFS implementations.
Things you need to bring to class:
Please bring a laptop with two USB ports (one for the live image, one for the SDR; USB 2.0 is fine) and preferably a decent CPU.

---
What Others Are Saying
Choose Your Experience
Option 1
Main Conference
£1,000.00 GBP
Conference attendance July 5 – 6
2 nights stay at conf hotel July 4, 5
Breakfast and lunch July 5, 6
20+ hours of WLAN training & instruction
Networking opportunities throughout the event
WLAN tools and resources
Deep Dive hands on training with related gear
Option 2
Main Conference + Boot Camp
£3,000.00 GBP
Everything from option 1 +
Attendance to 3 days of high level, professional, technical training (choose between several options)
3 nights additional stay at conference hotel - July 1 - 3
Breakfast and lunch July 2 - 4
Group dinner July 2, 3
Hold Your Spot