Register for #WLPC Phoenix 2018
#WLPC
Phoenix Arizona 2018
Boot Camps: Sat, Feb 17th – Mon, Feb 19th
Main Conference: Tues, Feb 20th – Thur, Feb 22nd
Register
Location
DoubleTree by Hilton Phoenix – Tempe
2100 South Priest Drive, Tempe, AZ 85282, United States

Don't Miss #WLPC
Since beginning my career as a Wireless LAN Professional, I've wanted to create a gathering of people who love Wi-Fi where we could get together and "talk tech". I wanted a conference FOR wireless LAN professionals BY wireless LAN Professionals. I basically created the #WLPC as a way to hang out with my peers so we could "talk shop" without the need for hype or pressure from salespeople. This is a "vendor neutral" conference that is focused on sharing knowledge, resources, and building relationships. While those other conferences are a lot of fun and have their place, I wanted something a little different. We refer to this conference around here and on twitter as #WLPC, and it has grown from two events a year (one in Europe and one in the US) to 5 conferences across the globe: US, Latin America, Europe, Australia, and Asia… (maybe more to come??) These events bring together hundreds of the best minds in WLAN. Whether you were just "nominated" as the Wi-Fi guy in your company or you run a multi-million dollar vendor business you are welcome to join us. We come together for a few days of "going deep" on all things Wi-Fi. Keep reading below for all the details for #WLPC Phoenix Hope you can join us.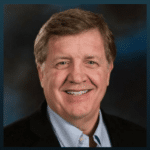 Keith Parsons Managing Director Wireless LAN Professionals, Inc.
---
Need Help Getting Approval?
You know the benefits you will get the #WLPC, but does your supervisor? We have created a template letter that you can download and personalize to use when asking for approval. Feel free to adjust and personalize for your situation.
---
---
Enhance Your Experience with Boot Camp
Over the past couple of conferences we've seen a marked increase in the number of attendees who choose to come a few days early and take part in a boot camp training session. It first started with a single CWSP course taught in Berlin years ago. Last year we had over 25% of attendees come to CWNP boot camps. We added and ECSE and a single Cisco course last year.
Based on your feedback, we've now opened up the boot camp sessions to include other courses people might want to attend.
---
List of Boot Camp Courses to Choose from:
You will only be able to attend ONE of these Boot Camps and space is limited, so please be sure to register right away to secure your spot.
---
C
WNP – CWAP
 – 
Certified Wireless Analysis Professional
Instructor: Peter Mackenzie Includes: Study Guide, Practice Test, Exam Voucher
Additional Details:
The main subject areas covered by CWAP – 802.11 Physical (PHY) Layer Frame Formats and Technologies – 802.11 MAC Layer Frame Formats and Technologies – 802.11 Operation and Frame Exchanges – Spectrum Analysis and Troubleshooting – Protocol Analysis and Troubleshooting
---
Python for WLAN Pros
Instructor: Jake Snyder & Ryan Adzima Includes: TBA
Additional Details:
In this course, we will go through the process of building a Python environment on the end users laptop which will be used throughout the rest of the course and beyond. Then there will be an introduction to the Python language, with programming challenges to demonstrate these concepts. Followed by real networking examples using Python to collect data from Networks for planning, deploying and troubleshooting of networks. We will be leveraging SSH libraries and REST APIs to interact with wireless systems.
---
Advanced ECSE
Instructor: Blake Krone Includes: Sidekick Labs, Customized Workflow Optimization (Your letterhead), Customized Report Template (Your letterhead), ESS Scripts, GPS adapter, Laser Rangefinder, and a set of WLPC Gear (Survey Tray, USB Case, Sidekick MOLLE Plate)
Additional Details:
Building upon your knowledge gained during the ECSE in this bootcamp we will go deeper on areas not covered in the base ECSE and introduce you to the Ekahau Sidekick. Students will get hands on time with the new Ekahau Sidekick to understand new survey methodologies and how to get the most out of the Sidekick. We'll run through some advanced troubleshooting labs with the Sidekick as well to see the improvements in the RTFM. We hopefully will have an awesome surprise lab activity as well using the Sidekick! Given that the class is in sunny beautiful Phoenix we'll also be doing a GPS based survey for the first time in any ECSE class looking at how you leverage GPS to increase efficiencies of large outdoor areas. Once you have all this data in Ekahau you need to get it out of the program and into your customers or managements hands so we will develop custom report templates for each of your organizations. We'll take a look at all the various report templates tags available to you from Ekahau and how to use them in a report template to build an amazing report in no time. Finally we'll take a look at how you can work with scripting and the Ekahau project files to do things that you can't in the UI but you need to for efficiencies and fixing things in the file like AP Names, BSSID collapsing, and more.
How about one more thing? One area that we've worked with people before on is developing standard operating procedures for organizations, as we work through all of these labs and again reflecting back on the knowledge gained from the base ECSE course we'll develop an SOP that makes sense for your organization leveraging workflow optimizations. The optimizations we'll look at are best practices for file management, team management and collaboration on projects, and data retention.
---
Ekahau – ECSE
Instructor: Ferney Munoz Includes: Student course materials, exam
Additional Details:
The Ekahau Certified Survey Engineer (ECSE) course provides instructor-led classroom lectures and intensive hands- on labs on all aspects of Wi-Fi life cycle management. This includes: – Wireless LAN and radio frequency (RF) fundamentals – Predictive designs – Pre- and post-deployment site surveys – Troubleshooting of Wi-Fi issues – Spectrum (interference) analysis – Reporting
---
3D Printing for WLAN Pros 
Instructor: Robert Boardman Includes: 3D Printer, tools & supplies
Additional Details:
This course will be covering all aspects of 3D printing: building and maintaining your printer; model slicing software; and CAD design. Each student will build their own large-format 3D printer with which to learn. We will start with an in-depth look at all of the components of a 3D printer to understand their purposes, then we will move into providing an advanced understanding of the model slicing software. The course finishes with a "how to" for designing models through CAD software.
Come discover how to bring your ideas to life through 3D printing.
---
CWNP – CWNA 107
– Certified Wireless Network Administrator
Instructor: Tom Cartpenter Includes: Study Guide, Practice Test, Exam Voucher
Additional Details:
Main Areas Covered by CWNA: – Radio Frequency (RF) Technologies – Antenna Concepts – Wireless LAN Hardware and Software – Network Design, Installation, and Management – Wireless Standards and Organizations – 802.11 Network Architecture – Wireless LAN Security – Troubleshooting – How to Perform Site Surveys
---
CWNP – CWDP – Certified Wireless Design Professional
Instructor: Devin Akin Includes: Study Guide, Practice Test, Exam Voucher
Additional Details:
The main subject areas covered by CWDP – Requirements Analysis – Site Survey Procedures – WLAN Design – WLAN Deployment – Design Validation
---
Cisco -WIDEPLOY
Instructor: CCIE Wireless instructor Chris Avants Includes: Student course materials, exam voucher This course also includes updated labs found nowhere else, using Cisco AireOS 8.3, Prime Infrastructure 3.2, and ISE 2.3, MSE 8.2, so students work with code that is current.
Exclusive: 
Cisco Learning Credits are accepted for this Bootcamp + Conference, via WiFi Training. The Bootcamp + Conference is 55 CLCs.
Additional Details:
This course prepares network professionals with information to deploy wireless networks using Cisco controller and unified switching architectures policies and best practices, as well as ensure the proper implementation of mobility standards and proper configuration of all aspects of wireless components. It provides students with hands-on labs to ensure students thoroughly understand how to configure and deploy the new Cisco 8.0, Prime Infrastructure release 2.2, and Mobility Services Engine release 8.0 features. Upon completion of the course, students will have the knowledge and skills to:
Define and deploy WLAN infrastructure for mobility
Implement controller and AP High Availability
Design and implement high density wireless solutions
Design and implement Flex Connect architectures
Describe and implement wireless bridging (Mesh) technologies
Describe and implement QoS for wireless applications
Describe and implement multicast over wireless
Manage wireless services with Cisco Prime Infrastructure
Implement base and context mobile experience Cisco MSE architecture
---
We're Taking A Deep Dive…
And you're getting some gear and some hands-on training in the process.
We'd like to announce this year's 'Deep Dive' sessions. These will be two 90-minute sessions – the first to do whatever prepatory work and laying foundational information and then the next day followed up with more hands-on work for getting deep into the subject.  
Each of these has a 'kit' of gear that is included for each attendee.
Yes – you are going to have to choose only ONE of these options. No mixing and matching of sessions – these are designed specifically to have the same attendees in both the first and second sessions and you'll only receive a single Kit in your attendee bag. This decision will need to be made at the time of registration to give us time to source and prepare all the kits. During registration, these Deep Dive sessions will be filled according to first come, first served. When you register, you might not be able to get your first choice. So register early to get the session that is top on your list.
---
Find the deep dive session you want to attend
Wireshark & WLAN Troubleshooting
Instructor: James Garringer
Includes: Bootable USB & video training
Additional Details:
Take an in-depth look at how to make the most of this tool. Wireshark is the world's foremost and widely-used network protocol analyzer. It lets you see what's happening on your network at a microscopic level and is the de facto (and often de jure) standard across many commercial and non-profit enterprises, government agencies, and educational institutions. Wireshark development thrives thanks to the volunteer contributions of networking experts around the globe and is the continuation of a project started by Gerald Combs in 1998.

---

Real World Mobile WLAN Testing
Instructors: Scott McDermott & Jerry Olla
Includes: Android device, case, MicroSD, Google Play gift card, single-board computer (SBC), 802.11ac USB Wi-Fi Adapter, battery pack, reference materials.
Additional Details:
In this session we'll do a deep-dive into real world Wi-Fi network performance testing. We'll be using a variety of mobile and desktop applications that can be ran from any just about any device to perform an assortment of tests to answer the prevalent statement of "the Wi-Fi is slow!". We'll walk through setting up a single-board computer (SBC) running Linux to act as our network end-point, we'll then run a variety of tests from mobile devices to record and analyze the results. We'll also show some ways the SBC can be further utilized as a remote Wi-Fi sensor as well as perform live packet analysis.

---

WLAN Penetration Testing Basics
Instructor: Lee Badman
Includes: Hak5 - Tactical Tetra Pineapple
Additional Details:
Wireless penetration testing can be a murky, confusing topic. If you've never done it, pen testing might feel like a dark art cloaked in mystery. In this deep-dive session, we'll look at one of the most popular WLAN pen testing tools on the market- the Pineapple, by Hak 5. From device setup to using a wide range of the Pineapple's capabilities, this session will introduce you to the world of wireless penetration testing while exposing the weaknesses of 802.11 that make exploitation possible. When we're done, you won't necessarily be a security expert, but you'll certainly gain an appreciation for just how easy it is to disrupt, pry into, or manipulate a given Wi-Fi environment.

---

Advanced WLAN Site Survey
Instructor: Blake Krone
Includes: GPS adapter, Laser Rangefinder, and WLPC Gear (Survey Tray, USB Case)
Additional Details:
Site Surveys have been around for awhile, in this deep dive session we are going to take a look at some of the more complex survey environments and how to meet those requirements. We'll perform an outdoor GPS based survey of the Phoenix hotel, learn how to efficiently and effectively collaborate as teams while doing large complex surveys, and look to the future of survey technologies.

---

Programming for WLAN Pros
Instructors: Jake Snyder & Ryan Adzima
Includes: TBA
Additional Details:
The goal of this class is to teach Wireless Engineers to learn to use python to solve their specific challenges. We will be doing exercises relevant for wireless engineers, not software developers. We will be looking at real networking examples using Python to collect data from Networks for planning, deploying and troubleshooting of networks.
Things you need to bring to class:
Please bring your laptop (windows, Mac or linux) to work on python. You will need admin rights on the machine to install python, or run your own VM on the machine as you choose. If you choose to run a VM, please have the VM setup prior to the start of class.

---

3D Printing for WLAN Pros
Instructor: Robert Boardman
Includes: 3D Printer
Additional Details:
In this deep dive, we will be providing an introductory course in 3D printing and design. Each attendee will be supplied their own 3D printer, tools, filament, and software. After this deep dive session, each attendee will have a basic working knowledge of 3D printing and design which should provide a strong foundation on which to expand on.
Things you need to bring to class:
A laptop, windows or mac is fine
Sign-up for a Cetus3D account.
Sign-up for a TinkerCAD account.
Patience and a willingness to learn. 3D Printing, like Wi-Fi has many variables to be considered. There are no failures, there are only learning opportunities.

---

Using SDR for 802.11 & DFS Trip
Instructor: Bastian Bloessl
Includes: HackRF & bootable USB drive
Additional Details:
In this session, we will explore the use of SDR as a tool for WLAN Professionals. After an introduction to SDR, we will immediately get our hands dirty and build a spectrum analyzer with GNU Radio, a software framework for real-time signal processing. But we won't stop at visualizing the spectrum. Using the GNU Radio WLAN implementation, we will decode the signal and have an in-depth look at the internals of the receiver. (We will use a narrow band 5MHz configuration to make sure that also less powerful laptops can process the signal in real-time.) Finally, we use our SDR's ability to send and receive arbitrary signals to emulate radar signals and validate DFS implementations.
Things you need to bring to class:
Please bring a laptop with two USB ports (one for the live image, one for the SDR; USB 2.0 is fine) and preferably a decent CPU.

---
What Others Are Saying
Choose Your Experience
Option 1
Main Conference
$2,250.00
Conf attendance Feb 20 – Feb 22
3 nights stay at conf hotel Feb 19 - Feb 21
Breakfast and lunch Feb 20 - Feb 22
20+ hours of WLAN training & instruction
Networking opportunities throughout the event
Attendee bag with WLAN tools and resources
Deep dive hands on training with related gear
Option 2
Main Conference + Boot Camp
$5,000.00
Everything from option 1 +
Attendance to 3 days of high level, professional, technical training (choose between several options)
3 nights additional stay at conference hotel - Feb 16 - Feb 18
Breakfast and lunch Feb 17 - Feb 19
Group dinners Feb 17 & Feb 18
Register
---
Speakers & Instructors
What sets #WLPC apart is our speakers. All of our presenters come from our body of attendees. We don't bring in  "hired specialist" or hire in "motivational speakers" to entertain. #WLPC is a conference FOR wireless LAN professionals BY wireless LAN professionals.
All the topics were submitted by, and then voted on by the community. When you attend #WLPC you'll be learning from experts in the field who have real world knowledge. You'll be gaining insights from your peers on what's new in our industry and proven techniques and approaches from the veterans on the front lines.
Here's this year's lineup of our presenters for Phoenix. :
---
David Wilson
---
Joshua Williams
---
Gregor Vucajnk
---
Panos Vouzis
---
François Vergès
---
Peter Thornycroft
---
Jonathan Smith
---
Brian Smith
---
Chris Reed
---
Consuelo Ortiz
---
Matthew Norwood
---
Ferney Muñoz
---
Ben Miller
---
Steve Mckim
---
Neil Mavis
---
Peter Mackenzie
---
Brian Long
---
Steve Leytus
---
Scott Lester
---
Jussi Kiviniemi
---
VP Ketonen
---
Gopinath K.N.
---
Vladan Jevremovic
---
Robin Jellum
---
Jason Hintersteiner
---
Karan Gupta
---
Adrián Granados
---
Stewart Goumans
---
James Garringer
---
Bob Friday
---
Rowell Dionicio
---
Joel Crane
---
Hemant Chaskar
---
Glenn Cate
---
Tom Carpenter
---
Dennis Burrell
---
Bastian Bloessl
---
Alan Blake
---
Lee Badman
---
Falk Bachmann
---
Sudheer Matta
- Bluetooth LE Deep Dive and Deployment Best Practices
- Using AI to Simplify Wi-Fi Configuration and Operations
---
[print-me target="#print-agenda" printstyle="pom-small" alt="Print The Agenda"]
Conference Agenda
Friday 16th of February
Boot Camp Evening Check-In
7:00 PM - 8:30 PM | Boot Camp Check In
***Hotel Included for Boot Camp Attendees
Saturday 17th & Sunday 18th of February
Boot Camp Days One & Two (same schedule both days)
8:00 AM - 8:30 AM | Simple Breakfast Included | (Conference Center Lobby)
8:30 AM - 10:30 AM | Boot Camps Session 1 | (Various Class Rooms)
10:30 AM - 10:45 AM | Break
10:45 AM - 12:30 PM | Boot Camps Session 2 |
12:30 PM - 1:30 PM | Lunch |
1:30 PM - 3:30 PM | Boot Camps Session 3 |
3:30 PM - 3:45 PM | Break |
3:45 PM - 5:30 PM | Boot Camps Session 4 |
6:00 PM - 7:30 PM | Group Dinner Included |
***Hotel Included for Boot Camp Attendees
Monday 19th of February
Boot Camp Last Day + Main Conf Check - In
8:00 AM - 8:30 AM | Simple Breakfast Included | (Conference Center Lobby)
8:30 AM - 10:30 AM | Boot Camps Session 1 |
10:30 AM - 10:45 AM | Break |
10:45 AM - 12:30 PM | Boot Camps Session 2 |
12:30 PM - 1:30 PM | Lunch |
1:30 PM - 3:30 PM | Boot Camps Session 3 |
3:30 PM - 3:45 PM | Break |
3:45 PM - 5:30 PM | Boot Camps Session 4 |
7:00 PM - 9:15 PM | #WLPC Main Conference Check - In | Cash Bar | Swap Meet |
9:15 PM - Midnight | #WLPC After Dark |
***Hotel Included for Main Conference Attendees
Tuesday 20th of February
Main Conf Day One
8:00 AM - 8:15 AM | Simple Breakfast Included | (Conference Center Lobby)
8:15 AM - 8:30 AM | Welcome | Keith Parsons | (Main Ballroom)
8:30 AM - 9:30 AM | RRM and You | Blake Krone
9:30 AM - 10:30 AM | TEN TALKS
- Active or Passive Scanning? | Adrian Granados
- Antenna Elements & Radomes | Brian Smith
- App Creation for the Rest of Us | Joshua Williams
- Automating Work Flows | Jake Snyder
- Boot Ekahau in 12 Seconds! | Neil Mavis
10:30 AM - 10:45 AM | Break |
10:45 AM - 11:15 AM | Ekahau's New Awesomeness | Jussi Kiviniemi
11:15 AM - 11:45 AM | Case for AP's with 3rd Radios | Robin Jellum
11:45 AM - 1:15 PM | Lunch & Birds of a Feather |
1:15 PM - 1:45 PM | Deep Dive into PoE | Jonathan Smith
1:45 PM - 2:15 PM | Does it Matter What AP You Buy? | Wes Purvis
2:15 PM - 3:15 PM | TEN TALKS |
- Challenges of Modeling Campus | Vladan Jevremovic
- Debunking KRACK | Ben Miller
- Deploying at Scale | Chris Reed
- Deploying Dual 5GHz Access Points | Perry Correll
- Wi-Fi Alliance Update | Consuelo Ortiz
3:15 PM - 3:30 PM | Break |
3:30 PM - 4:00 PM | Current Status Report from Wireless LAN Advisory Board | Alan Blake & Peter Mackenzie
4:00 PM - 4:15 PM | Break |
4:15 PM - 5:45 PM | Deep Dive Sessions Part 1 | (Various Locations)
- Wireshark & WLAN Troubleshooting | James Garringer
- Real-World Mobile/Testing | Scott McDermott
- WLAN Pen Testing | Lee Badman
- Advanced WLAN Survey | Blake Krone
- Programming for WLAN Pros | Jake Snyder
- 3D Printing for WLAN Pros | Robert Boardman
- Using SDR for 802.11 & DFS Events | Bastian Bloessl
6:00 PM - 7:00 PM | Vendor Training Session 1 | TBD
7:00 PM - 8:00 PM | Vendor Training Session 2 | TBD
8:00 PM - 9:00 PM | WLAN-AB Technical Working Group |
9:15 PM - Midnight | #WLPC After Dark |
***Hotel Included for Main Conference Attendees
Wednesday 21st of February
Main Conf Day Two
8:00 AM - 8:30 AM | Simple Breakfast Included | (Conference Center Lobby)
8:30 AM - 9:30 AM | Enterprise Networking and 5G | Peter Thornycroft
9:30 AM - 10:30 AM | TEN TALKS |
- Faster Connections | Veli-Pekka Ketonen
- Filtering & Wireless Frames in Wireshark | Joel Crane
- Hardening SSH Connections | Brian Long
- IoT Ready Access Points | Hemant Chaskar
- It's Not the Network | Panos Vouzis
10:30 AM - 10:45 AM | Break |
10:45 AM - 11:15 AM | TBD
11:15 AM - 11:45 AM | Impact of LTE-U | Veli-Pekka Ketonen
11:45 AM - 1:15 PM | Lunch & Birds of a Feather |
1:15 PM - 1:45 PM | Journey to Virtual Wireless Assistant | Bob Friday
1:45 PM - 2:15 PM | Let Me Sell You Wireless | Matthew Norwood
2:15 PM - 3:15 PM | TEN TALKS |
- Link-Layer Header | Adrian Granados
- Measuring VoIP Calls | Karan Gupta
- Murphy Unwired | Falk Bachmann
- Podcasting for the Masses | Rowell Dionicio & François Vergès
- Polarizing Figures in Wireless | Scott Lester
3:15 PM - 3:30 PM | Break |
3:30 PM - 4:00 PM | Look into my Eye P.A. | Joel Crane
4:00 PM - 4:15 PM | Break |
4:15 PM - 5:45 PM | Deep Dive Sessions Part 2 |
- Wireshark & WLAN Troubleshooting | James Garringer
- Real-World Mobile/Testing | Scott McDermott
- WLAN Pen Testing | Lee Badman
- Advanced WLAN Survey | Blake Krone
- Programming for WLAN Pros | Jake Snyder
- 3D Printing for WLAN Pros | Robert Boardman
- Using SDR for 802.11 & DFS Events | Bastian Bloessl
6:00 PM - 7:00 PM | Vendor Training Session 3 | TBD
7:00 PM - 8:00 PM | Vendor Training Session 4 | TBD
8:00 PM - 9:00 PM | WLAN-AB Technical Working Group |
9:15 PM - Midnight | #WLPC After Dark |
***Hotel Included for Main Conference Attendees
Thursday 22nd of February
Main Conf Last Day
8:00 AM - 8:30 AM | Simple Breakfast Included | (Conference Center Lobby)
8:30 AM - 9:30 AM | Warehouse Wi-Fi | François Vergès & Glenn Cate
9:30 AM - 10:30 AM | TEN TALKS |
- RFP/Tender Management & Winning | Mark Morgan
- Site Survey Battery Options | Dennis Burrell
- Template Reports with Ekahau | Brian Long
- So, You Want to Blog About Wi-Fi | Lee Badman
- What is Off-Channel Scanning | Wes Purvis
10:30 AM - 10:45 AM | Break |
10:45 AM - 11:15 AM | Retry, Retry, Retry… | David Wilson
11:15 AM - 11:45 AM | Do You Have A Mac? | Adrian Granados
11:45 AM - 1:15 PM | Lunch & Birds of a Feather |
1:15 PM - 1:45 PM | RSSI Revealed | Gregor Vucajnk
1:45 PM - 2:15 PM | Wi-Fi User Experience in the Wild | Gopinath K.N.
2:15 PM - 3:15 PM | TEN TALKS |
- Wi-Fi In the Real World | Jason Hintersteiner
- WiFiMetrix | Steve Leytus
- Extraordinary WLAN Pros and Where to Find Them | Stewart Goumans
- Your 2.4GHz Wi-Fi Can Be Great | Ben Miller
- When a WLAN Pro Starts a WISP | Steve Mckim
3:15 PM - 3:30 PM | Closing
***Hotel NOT Included